This store requires javascript to be enabled for some features to work correctly.
HOW DO I USE MY SPEWY™?
ONE PRODUCT WITH MANY USES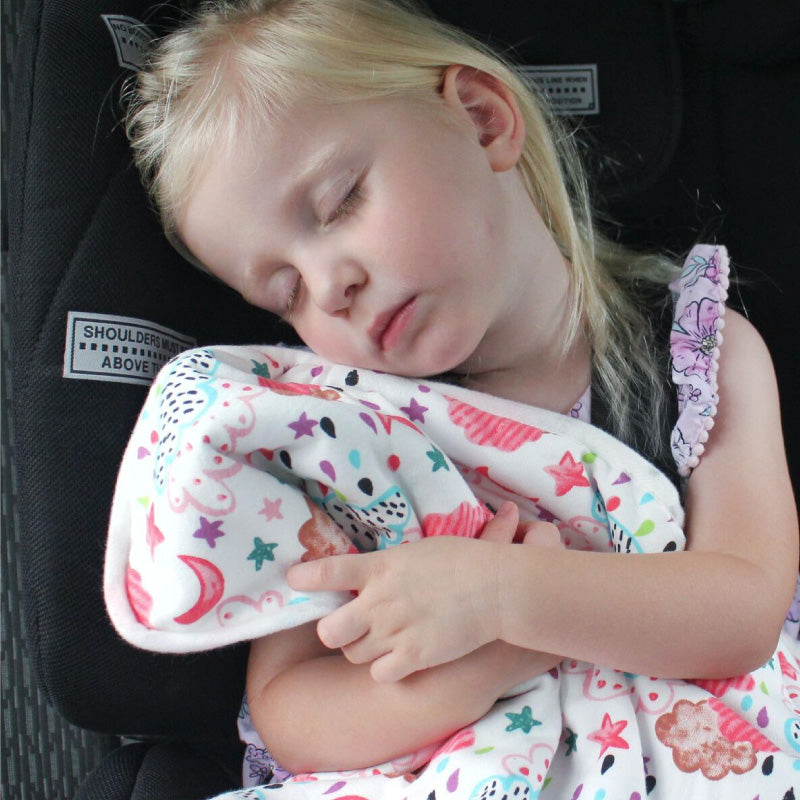 YOU CAN USE YOUR SPEWY™...
IN THE CAR
The Spewy™ can be used in the car by placing it over your child's lap. 
When your child spews, the layers of Microfiber and terry towelling will absorb the vomit and the waterproof backing protects your child and car seat from the spew. 

Place the used Spewy™ into your waterproof bag and this will help prevent that spewy car smell. Wash when you arrive home.
WEAR FOR PROTECTION
There are several ways that you can you the Spewy™ at home depending on the age of your child. If you have a younger child who is unwell and will rest on you, you can place the Spewy™ between yourself and the child. When they vomit, the Spewy™ will save you from having to change your clothes and shower. Place the Spewy™ in the wash and replace with a clean one.
OUT AND ABOUT
The Spewy™ can be used as a change mat at home or when you're out and about. For toilet training, it can be placed under your child when they are in the pram, if they have an accident, your pram will stay dry and clean and you can place the used Spewy™ and wet clothes into the waterproof bag.
FOR THE HOME
Lay the Spewy™ on the lounge or bed, that way if your child is napping and they suddenly wake up and vomit, it's right there ready to be used as needed. It will save you having to clean the couch and having to wash spewy sheets, just place in the wash and replace with a clean one.
• Essential for the car and comes with a waterproof bag to place used Spewy™ in to help prevent that spewy car smell

• Use the Spewy™ between you and your child when holding them to save you having to shower and change spewy clothes

• Lay your Spewy™ on the lounge under your child's head to help protect your furniture and as a comforter for your child

• Place the Spewy™ on your child's bed and if they spew during the night, there's no changing spewy sheets at 2am

• Use the Spewy™ as a change mat and if needed wet/soiled clothes can be placed into the waterproof bag

• Place the Spewy™ under your child in the pram when going through toilet training. Places everything in the waterproof bag